The latest branding tool to hit exhibitions, events and retail outlets are tension fabric systems or TFS. Fundamentally, such systems comprise of an aluminium frame, which is secured to a wall and incorporates a textile fabric affixed in place with a flat silicone strip. Essentially this allows the user to quickly and relatively easily interchange the visual communication and branding you're trying to get across. Amongst other things, at Cestrian we specialise in delivering such world class visual communication solutions for a wide variety of clients.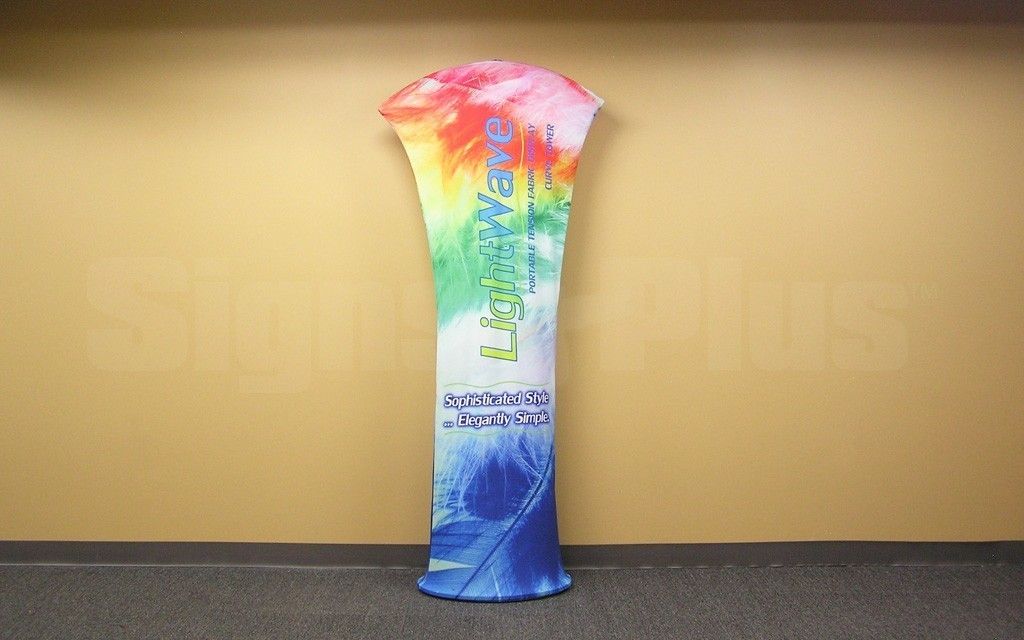 As opposed to heaving cumbersome and somewhat large and heavy display boards, tension fabric systems utilise fabric graphics which are:
Light and can easily be folded, thereby facilitating shipment

Produce a more seamless branding solution

Can quickly and easily be interchangeable without the need for expensive installers

And lastly, the printed fabric graphics Cestrian use are advanced dyes which offer a more durable and stunning look, which is less susceptible to degradation.
What are the benefits?
There are a wide variety of benefits to be derived from adopting this new solution of visual branding, such as:
Interchangeable displays
Displays can now be quickly changed without the need to employ specialist installers – typically this can now all be done in-house, with little or no training or specialist tools.
Basically, the system allows printed graphics to be pressed into the modular frame, and thereby causing the fabric to stretch and come under some tension when all four edges are inserted. For removal, the process is simply reversed by encouraging its removal from the frame with a tab exposed at the graphic's edge.
Minimal space
Instead of bulky display boards which can easily get damaged or take up a lot of valuable storage space, our fabric displays can easily be folded for shipment whilst retaining their glossy and bright finish due to the flexible ink technology we apply.
Seamless visual display
The visual impact of a rather seamless and creaseless solution that is achievable through a tension fabric system, will differentiate you from your competitors'. At Cestrian Imagingthe only limitation to the size of display is either the printer bed or the roll of material itself. And under tension the fabric removes any visible creases which would otherwise inhibit and message you are trying to convey.
Single or multiple sided display
Our fabric systems can either be single or double sided, or even three dimensional profiles to better reach your target audience.
Variety of Applications
Depending upon your exacting requirements, tension fabric systems offer a wider variety of applications than the traditional display boards, which now appear somewhat yesteryear in comparison. Such eye catching applications can comprise of being wall or ceiling hung, to freestanding or curved hanging displays.
Competitive price
When updating your tired and out of date looking exhibition stand, the traditional display boards are not only expensive to procure in the first instance, but also in terms of shipping them safely and securely. Conversely, printed fabric displays are often more cost effective and easily shipped. Moreover, besides the vastly reduced courier costs there is the added advantage of reduced installation fees.
Backlit
With the utilisation of fabric display lightboxes this can really set your display apart from crowd. In such instances your message is printed on a specialist fabric which then uses backlit light boxes to greater emphasise the visual impact of your display.
Notwithstanding the above benefits derived from opting for a fabric tension system, there is the carbon footprint and sustainability aspect akin to such systems.
The aluminium displays are 100% recyclable and can easily be reconfigured. The fabric is easily transportable and with minimal installation comes the added benefit of reducing the overall environmental impact and life cycle cost.